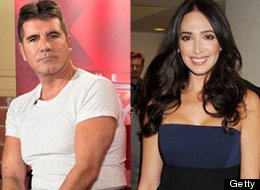 I'm still in shock.
X Factor (and ex-American Idol) judge Simon Cowell is going to be a daddy.
"I do like kids," he told UK's Sunday People in April 2013. "I'm not sure I would be good for the first six months or so, but once they knew who I am…"
As in…a guy who's big on tough love? Or brutal honesty? "Listen, sweetheart, I don't mean to be rude, but…your bum just looks so big in that diaper."
The mother is Lauren Silverman, who is still married to husband Andrew Silverman.
"Lauren and Andrew have been unhappy in their marriage for some time, and their divorce has been in the works for a while," tells a source to Us Weekly.
Not only is Silverman married to another man, but he also happens to be good friends with Simon.
According to Huffington Post, Cowell's reps could not be immediately reached for comment. However, a rep for the mogul allegedly told the Daily Mail it's a "very sensitive issue" and directed all questions to his lawyer.
At age 53, Cowell told the Daily Mail earlier last year that he thinks he "missed the opportunity" to have children.
"I do really, really like kids, because I can talk to them and listen to them. The problem has always been how much time you need to devote to bringing up kids and I've always dedicated all my life to work."
Until now. Bring out the Bjorns, the highchairs, the bibs and burp rags…this naysayer is about to embark on the most incredible journey of all. Hey Simon-just don't tell your child to "shut up" when she screams off-pitch, ok? It may haunt her for the rest of her life.