"The Bachelor" finale reveals Juan Pablo's true character
I love Mondays. I know some people usually dread the thought of a new week and the whole "back to the grind" thing, but I personally look forward to the day after a long weekend.
Part of that is because I usually have a nice, busy day ahead of me and, as anyone who knows me well knows, I'd always rather have too much to do that not enough (or be "stressed rather than depressed.") It's family night, which is always a wonderful/exhausting night for us, but also a night where my husband is home, a rarity these days as he's heading into the last stretch of school before he graduates from the U of U's EMBA program.
It's also a great TV night. And recently, my Monday's have been spent watching ABC's "The Bachelor." My brother-in-law can't believe I watch such mind-numbing, awful, soap-opera-y, terrible TV. I agree with him. I can't believe I do, either, only that maybe because it's so mind-numbing and silly and dramatic and I'm usually with lots of good girlfriends and it's "me" time.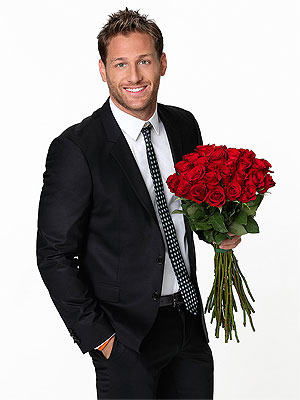 Juan Pablo Galavis
CRAIG SJODIN/ABC
And, this season it was Juan Pablo Galavis who we all thought was a charming, sweet, funny Venezuelan and a single dad to a darling little girl who desperately wanted to find a stepmom and a wife and have more darling little babies.
Now we know why he was still single.
Juan Pablo had everyone fooled with his charisma and accent, but little red flags went up all season long as several girls left the show after feeling like their "gut" was telling them something wasn't right. Even Clare, one of the final two women had a moment of reality show reality when the camera's weren't on, when she said Juan Pablo said something that was "insulting, offensive and made me awful" something "no woman would ever want to hear." But she forgives him, of course, and says she trusts and believes in him, and then two days later he tells her goodbye.
Nikki, the other woman, the woman who "won" the show, who Juan Pablo gave a non-proposal to (he simply asked if she'd accept the rose and the he "likes" her. "A lot. A LOT.") can't seem to grasp the fact that this man doesn't love her. He refuses to tell host Chris Harrison that he loves her and can't seem to understand why everyone is prying into his personal life (um…you went on a reality show. Remember?) and keeps saying that they are happy and excited to live normal, private lives and see what happens. Nikki pretends to be okay with everything and says she can't force him to tell her he loves her but that he shows it.
I laughed out loud when Harrison said people at home must be throwing things at their TV, because that's exactly what I wanted to do. Not because I cared so much about this silly show, but because it made me so mad that this woman, Nikki, was so completely BLIND when it came to Juan Pablo. She is in a one-sided relationship and I know exactly how that feels. I've been in relationships in the past when I've been uh-bsessed with a boy who loves the fact that I love him, nothing more. My family went hoarse trying to convince me of this day after day, but it was only after I was away from him for a time that I saw that.
Every person deserves to be treated with respect. Not "honesty" as Juan Pablo calls it, because it isn't true honesty, it's a mixture of carelessness, disrespect, insult, aloofness, and selfishness disguised as honesty. Honesty is telling someone something in order to improve the relationship because you care about them. It's being sincere and true. Juan Pablo turned out to be none of those things, and I genuinely hope Nikki wakes up and smells her final rose one last time before saying "adios" and good riddance.
For a hilarious re-cap of Monday's finale, check out TIME online.
The one bright side to the finale was the announcement of Andi, third runner-up on the show as the new Bachelorette. In the words of writer Melissa Locker, "She's an ADA who tackles gang cases, likes to shoot guns, and mentioned a trap house on national television. She also ditched Juan Pablo for being a jerk. Can't wait to see what shenanigans she gets up to on her journey to find love. Only "Dancing With the Stars" stands in our way.
Photo cred ABC