Outrageously expensive gifts from celebs
If you've been sick to the stomach about breaking the bank this holiday season, don't worry: here are some ridiculously priced presents that celebrities have given their loved ones to make you feel better about that pocket change you spent at Nordstrom, as seen on people.com: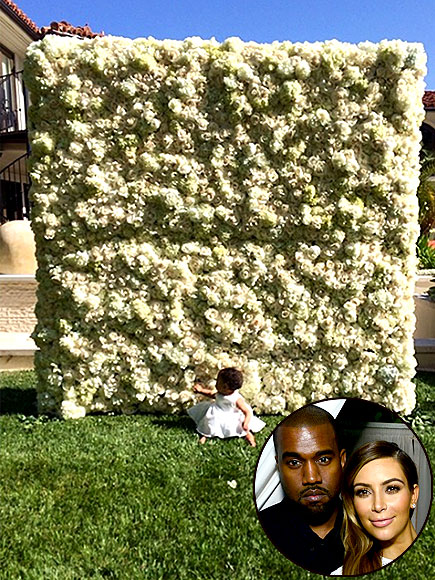 1-One wall of flowers
Kanye West showed his love (or extremism) by sending Kim Kardashian a giant garden wall of roses, hydrangeas and peonies for her first Mother's Day. "I have the best fiancé in the world! I love you so much baby!" she tweeted.
2-Two cars
Lil ' Wayne surprised his daughter for her 16 birthday with not one, but TWO incredibly nice sports cars for her birthday: a Ferrari GOT and a BMW. "Happy birthday to my angel, my princess, my pride and joy Reginae Carter! 16 years of being a reminder of how life can truly b," he tweeted. Spoiled much?

3-Shoes, shoes, and more shoes
As if one pair of designer shoes weren't enough to make your eyes bug out, how's about 21 pairs? As a thank-you to having her on her show back in 2008 (and for helping get her book on the best-seller list a week later) Jessica Seinfeld gave Oprah 21 pairs of shoes, most of which were Christian Louboutins.
4-Blue Diamond for Blue Ivy
After giving birth to their daughter, Jay-Z reportedly bought wife Beyonce a giant 8-10 karat diamond ring in the color of their baby's name worth an estimated $35,000. I usually settle for a Nielsen's Frozen Custard concrete with cookie dough, raspberry, and coconut but maybe I should up my demands? After all, giving birth is hard!