Ex-Bachelor contestant Melissa Rycroft has new TV show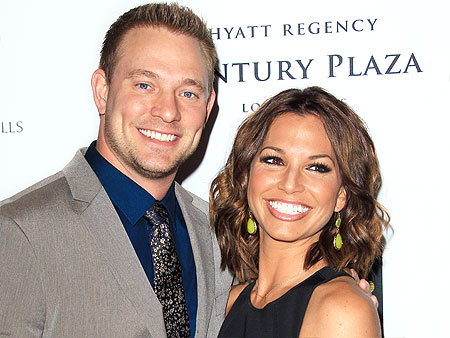 From "PEOPLE" online
Bachelor fans, here's another reality show about love you might enjoy:
Melissa Rycroft who appeared on Season 13 of "The Bachelor" was originally chosen by bachelor Jason Mesnick, then publicly dumped on an "After the Final Rose" episode for runner-up Molly.
A few years later, Rycroft found love with hubby Tye Strickland, but not until after a rough and rocky start.
The series "My Crazy Love" appears on Oxygen Tuesday and "re-enactors" get to play Rycroft and Strickland with Rycroft narrating.
It's almost a blog-come-to-life type of show, with Rycroft giving details about trying to woo Strickland (dressing up in her Dallas Cowboys cheer uniform, making him dinner, doing his laundry) and his seemingly indifferent attitude toward their relationship.
"I turned my crazy on," she said after waiting three hours for him to get home from a restaurant he failed to take her to.
"I don't know why after a year of trying and not getting much back I didn't just give up, but  he was still 25 and finding a mate was not high on his priority list."
Now the two have been married for six years and have two children, Ava and Beckett. So it looks like she got her man after all!